After landing at the small airport in Coron I jumped into one of the shared taxi vans and arrived, just before midday, to an almost empty town.
Most travelers to Coron are there for the island hopping. They leave on boat tours in the early morning and are gone most of the day. I think it's important to be aware that a fair number of the restaurants and shops (of which there aren't that many to begin with) close at this time, especially the ones that cater to tourists, as most of the tourists are elsewhere. Some of the restaurants that are open may only be open for drinks or limited menus. My first day arriving in town I walked past three closed restaurants and one just serving drinks. Then I got lucky and found one serving a limited menu… drinks and desserts, lol; which is how I came to have my first Halo Halo. A rather unique dessert of the Philippines I was very excited to try.
Halo halo is a colorful crazy concoction of different things and I was skeptical as to whether such an eclectic array of ingredients would actually taste good but was excited to try it all the same. Did I like it? Well, yes and no… lol, but for the most part yes 🙂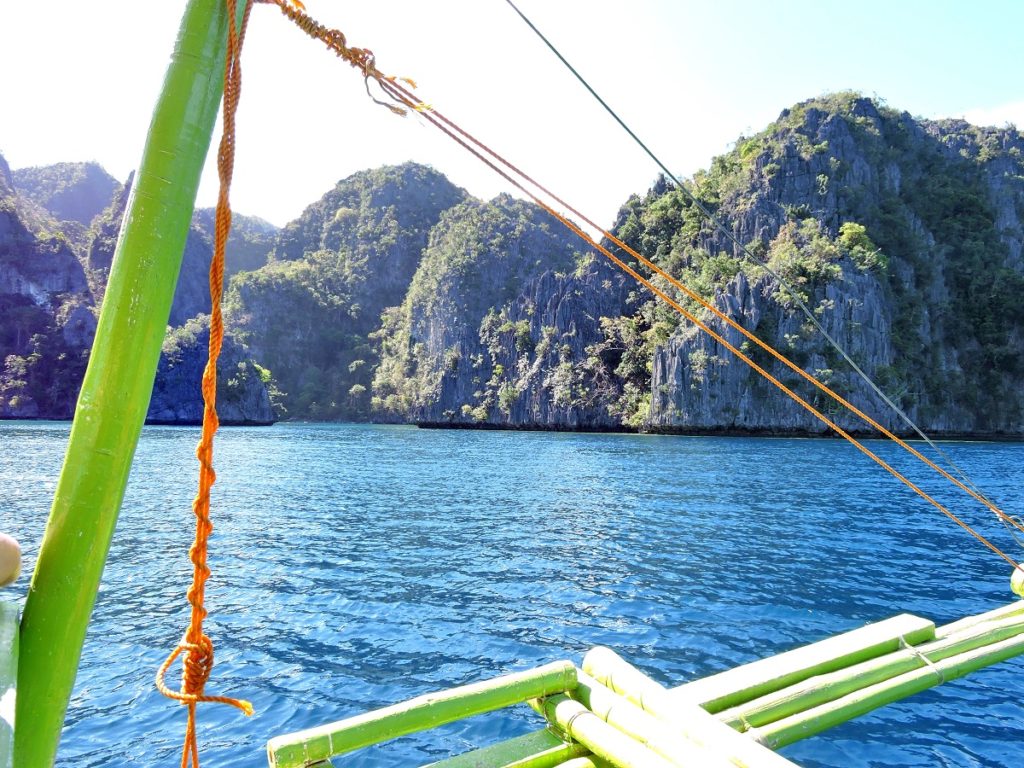 As most of the boat tours leave early in the morning, when arriving on ones first day it will undoubtedly be too late to join any of them. Exploring the town itself will likely be short and uneventful with many places closed at this time. Although at least two of the main souvenir shops appeared to stay open; Aramintas Arts and crafts and the larger but further away Coron Souvenir gift shop. I bought a delightful carved wood and seashell wind chime from the Aramintas shop. Aside from the small town itself there is an epic view at the top of a nice hike up Mt. Tapyas, which rises up right behind the town. The climb up is actually a stairway, apparently 721 steps up, but I didn't count them myself 🙂 The start of the climb is located right at the back of the little town.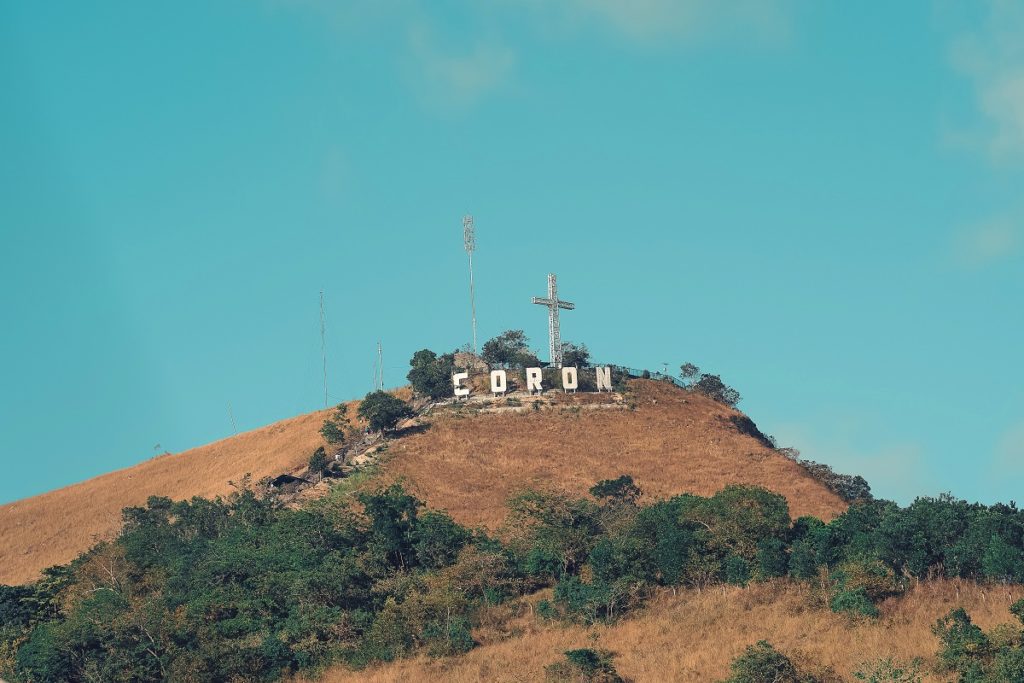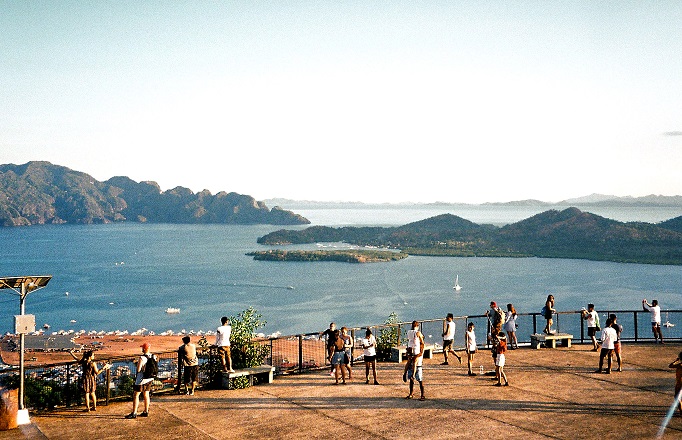 A little further out from town are the Maquinit hot springs. The hot springs are easily reachable as long as you have transportation which most hotels should be able to help arrange.
Island Hopping ~ What It's All About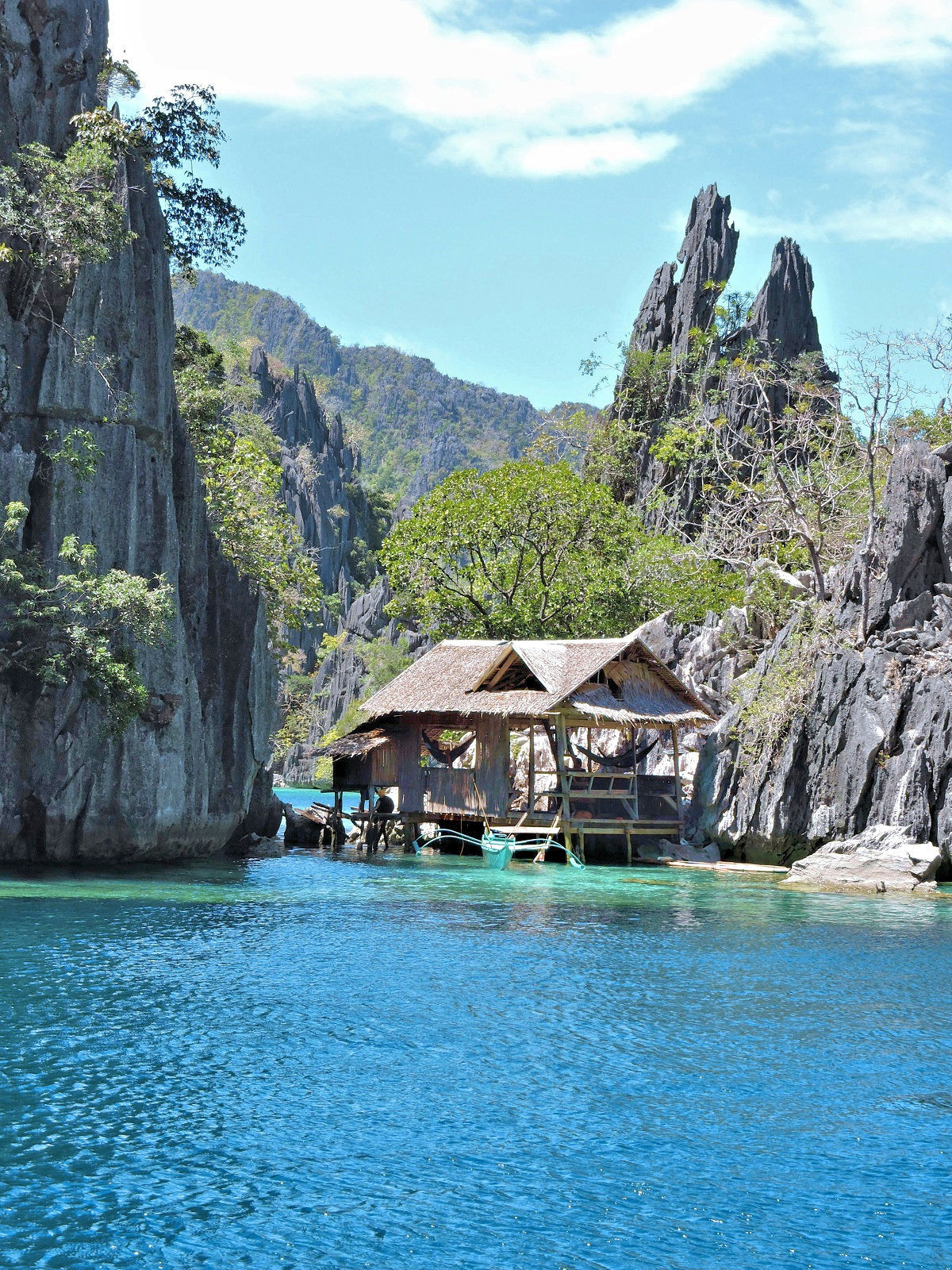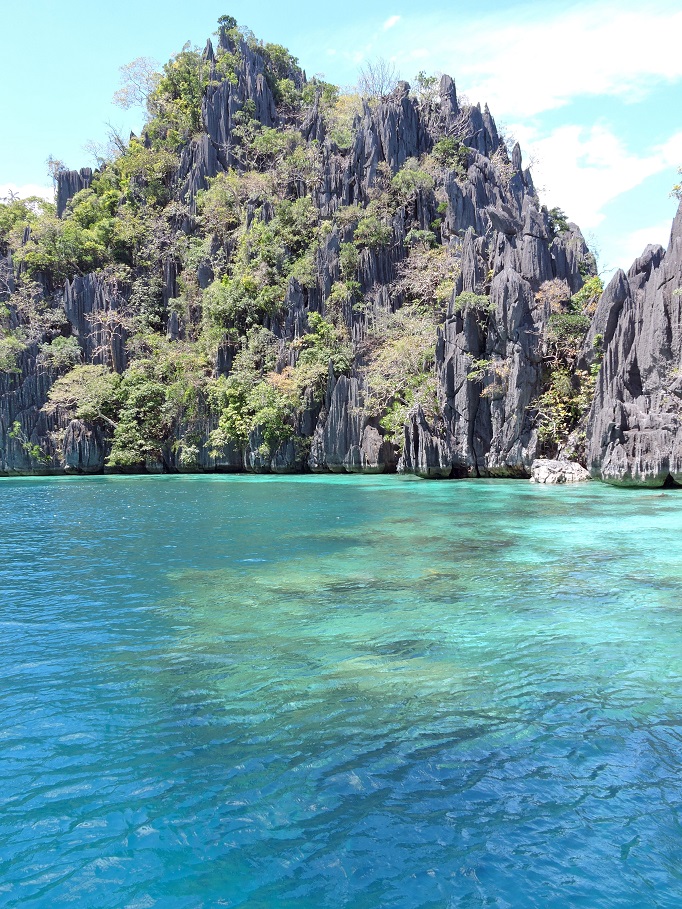 Just about any hotel should be able to set the boat tours up for you. The hotels will have pamphlets or brochures from tour operators and they will familiarize you with the available options. It's often part of the hotel check-in process. It's a pretty straightforward affair in Coron as that's what everyone is here to do. Here are some examples of brochures to give you an idea of how the island hopping destinations are typically grouped together and a general idea of their cost (prices are in php).
Of course you can arrange tours on your own.  I very often do, as in a lot of other places the quality of group tours is often lacking.  But Coron isn't like other places, it's a beautiful paradise for one and it's also small.  All the boat operators and guides seem to know each other and listening to them and talking with them they appear to work together to try and rotate through the most popular sites.  Also the boats themselves are all small boats so there's never going to be that many other people on the same boat as you, there can't be.  Still, you can also, very easily charter your own boat if you want.  Again, just about any hotel will be able to set it up.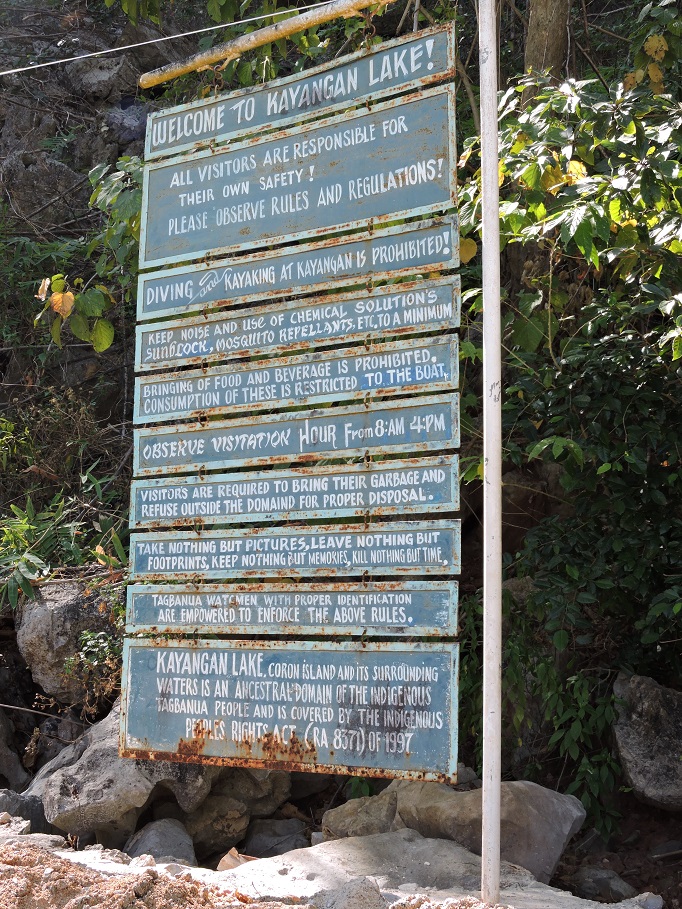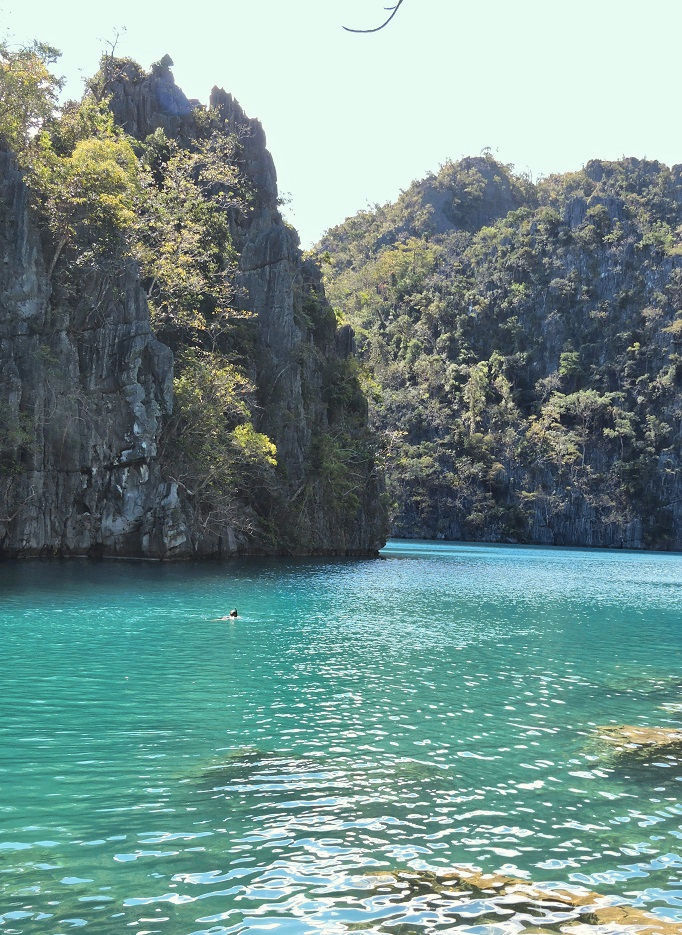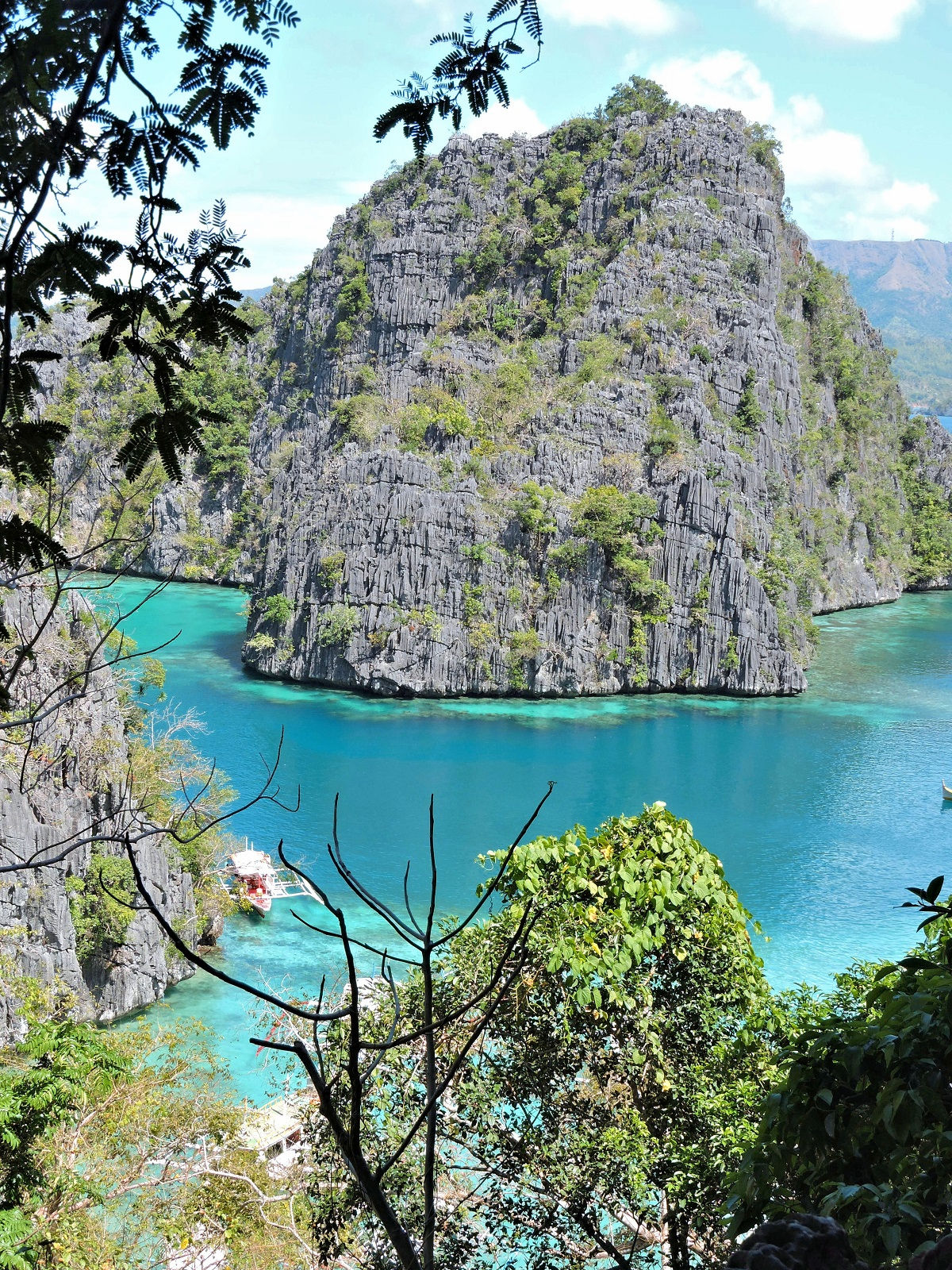 This is probably the most well know and most photographed vista point in Coron. This is the view looking out from Kayangan Lake. Kayangan Lake would be behind you here and further down the trail. What the photos don't usually show is the line for the photo op, lol, 🙂 ~ Actually it's not that bad at all, especially considering this may be the most iconic photo op while Island hopping in Coron.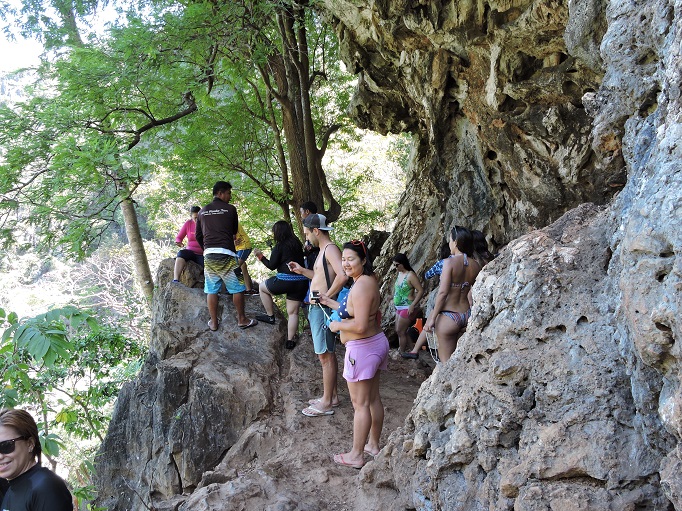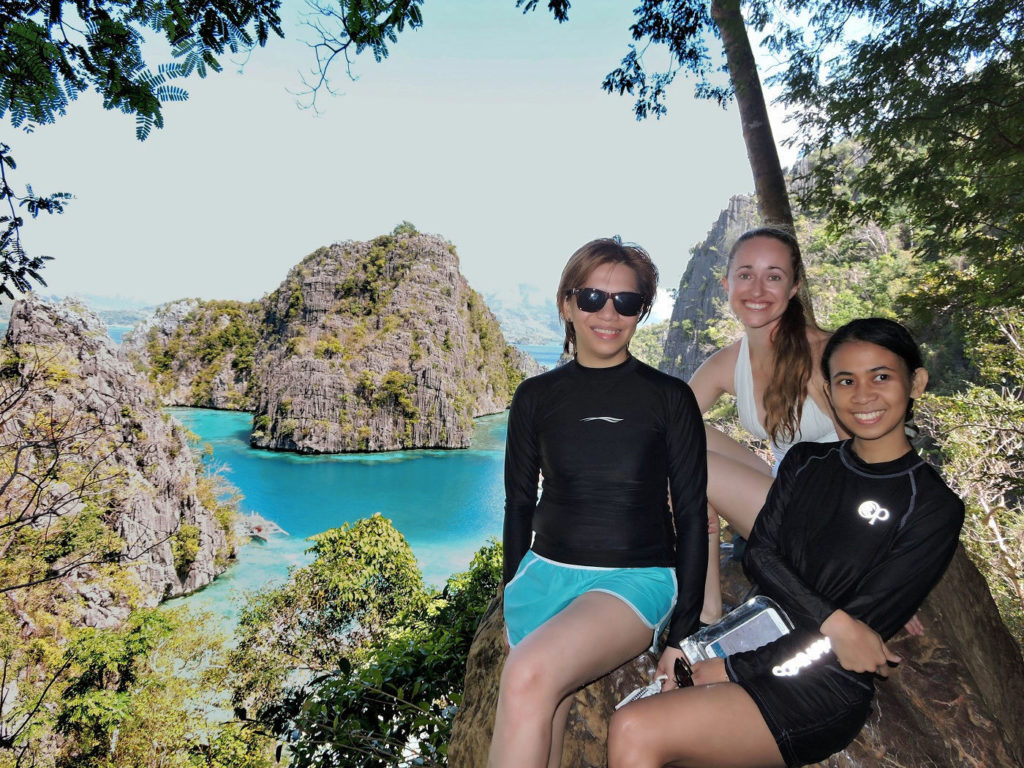 ---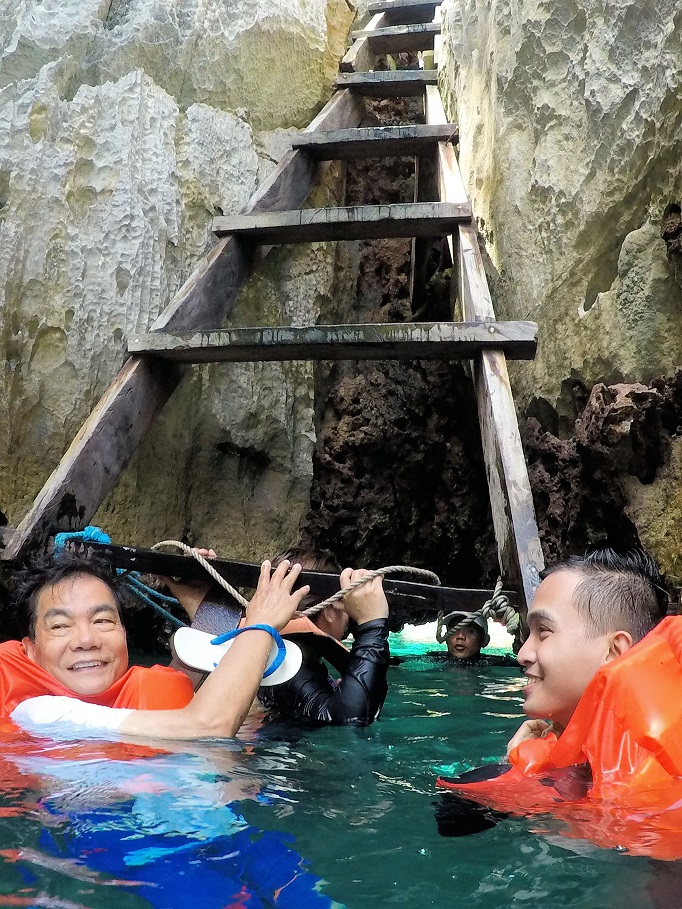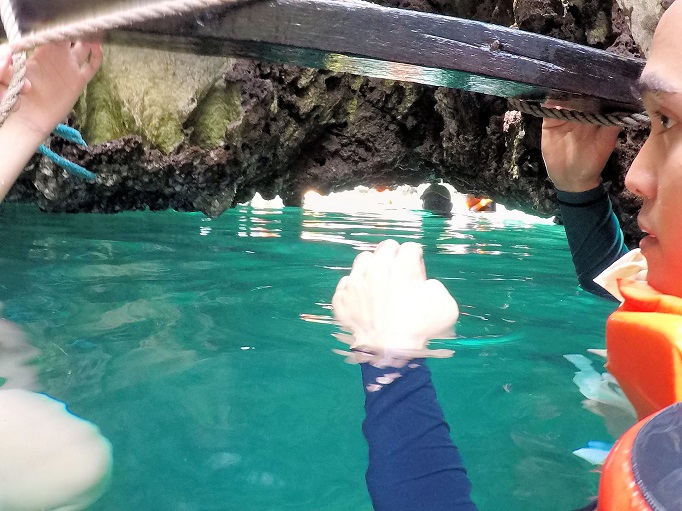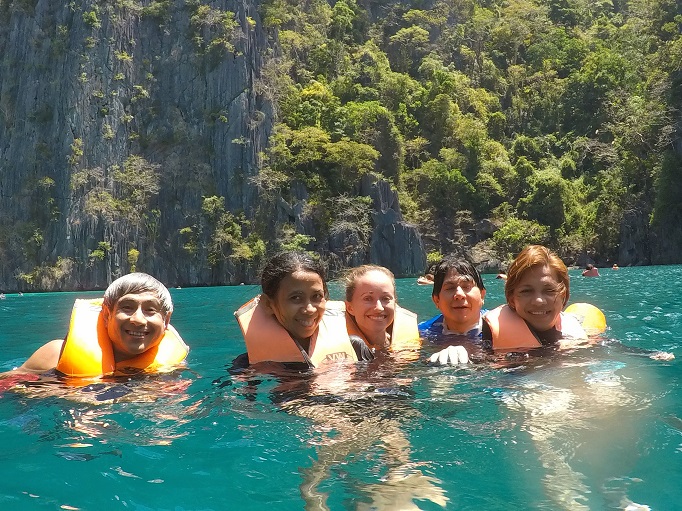 ---
Coron Island Hopping ~ Exploring Paradise
---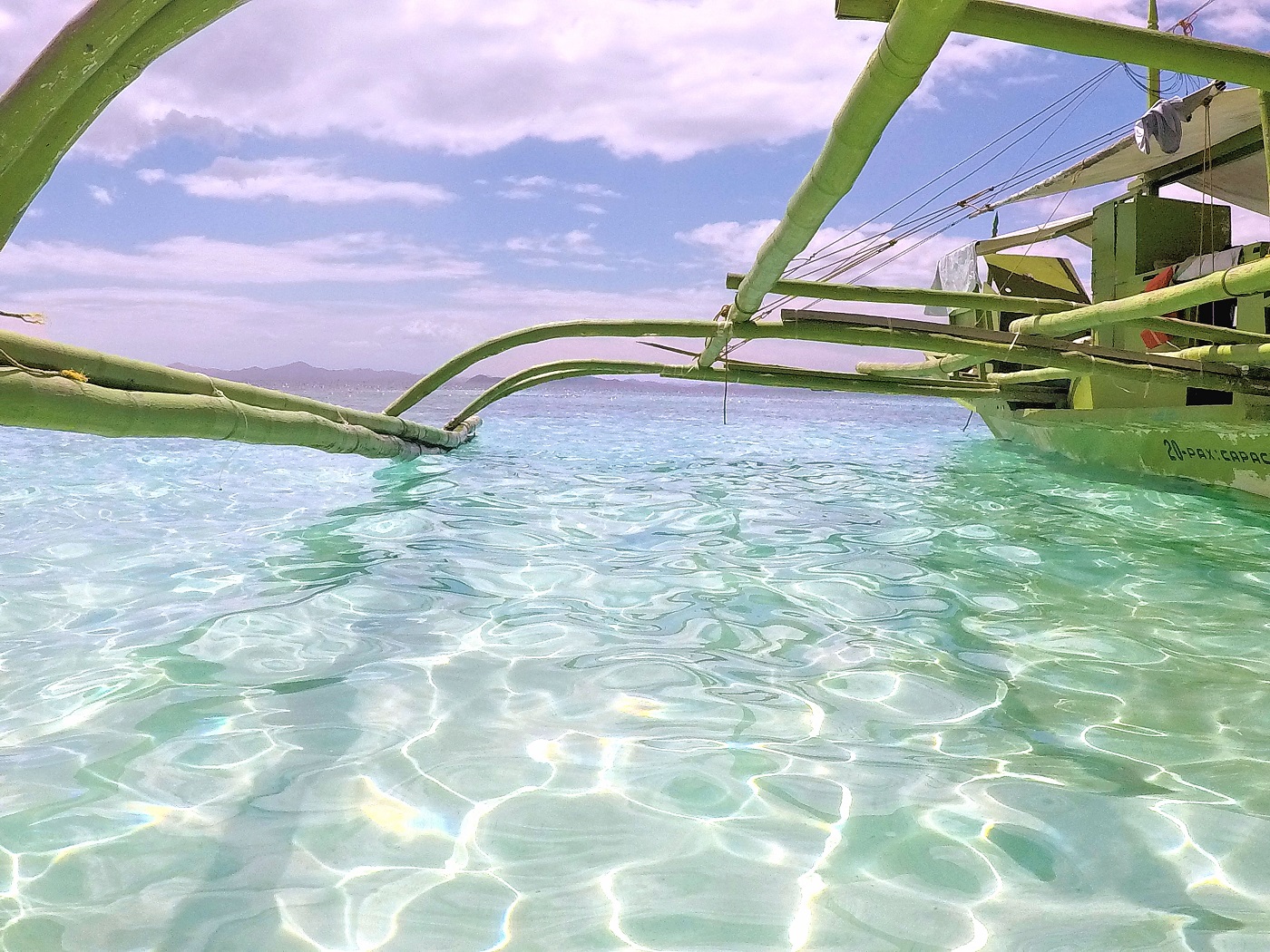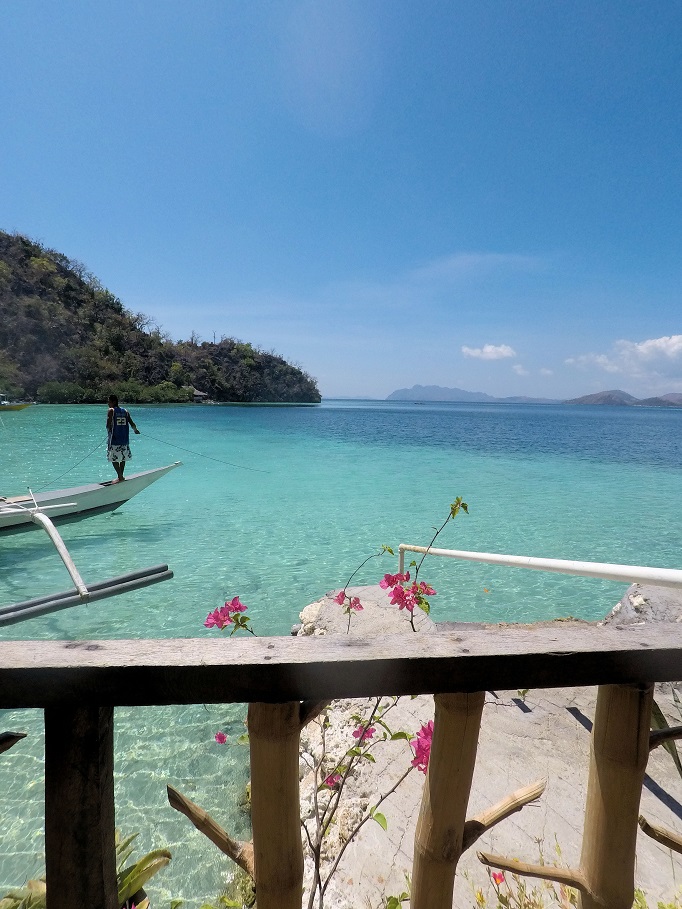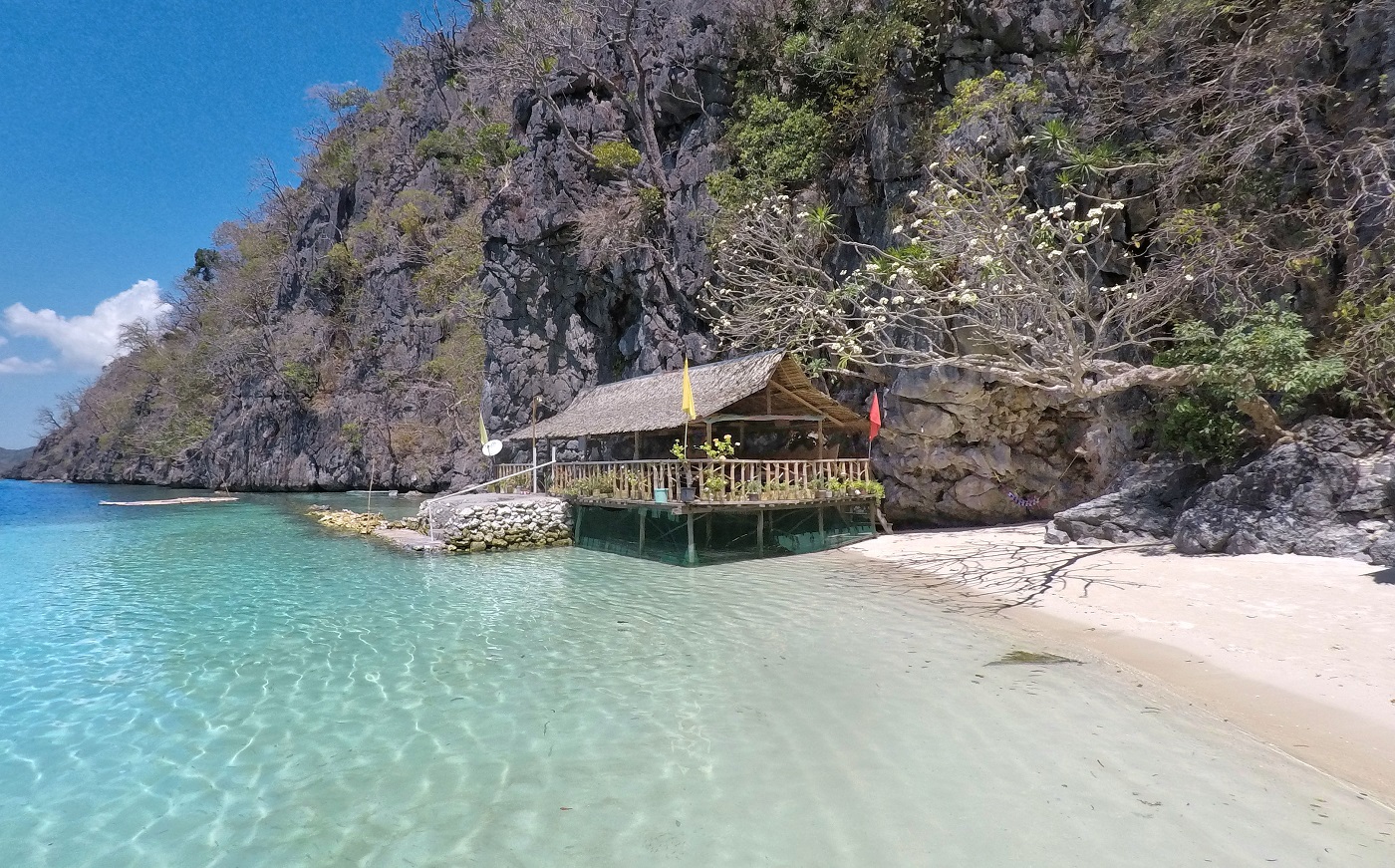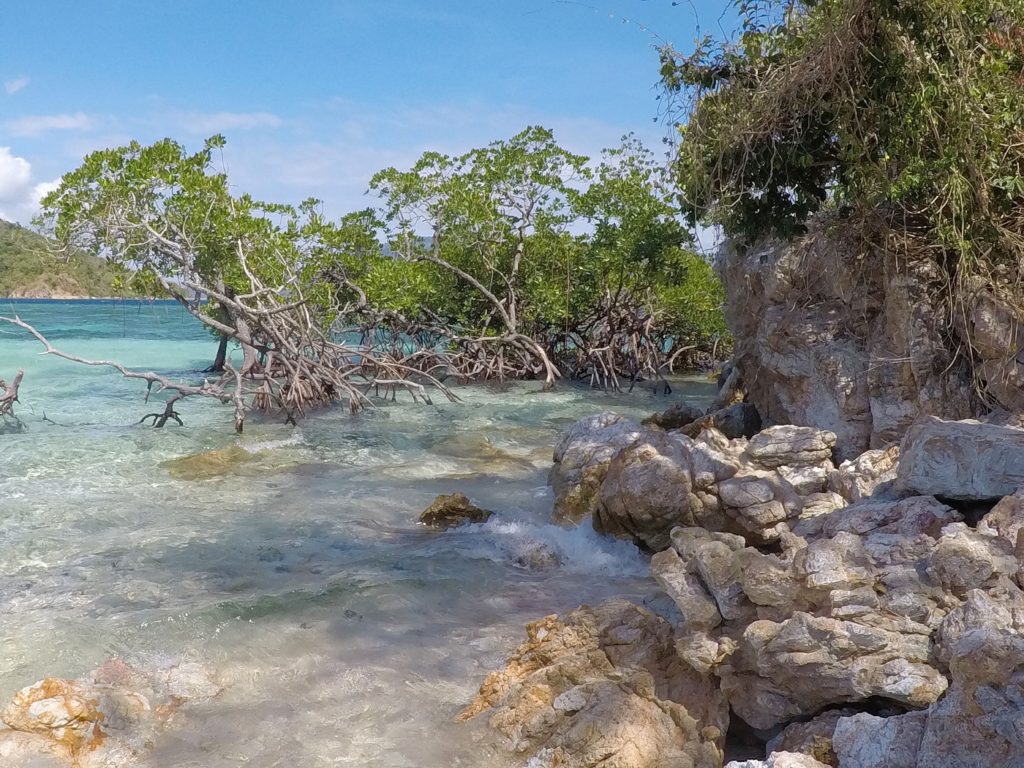 ---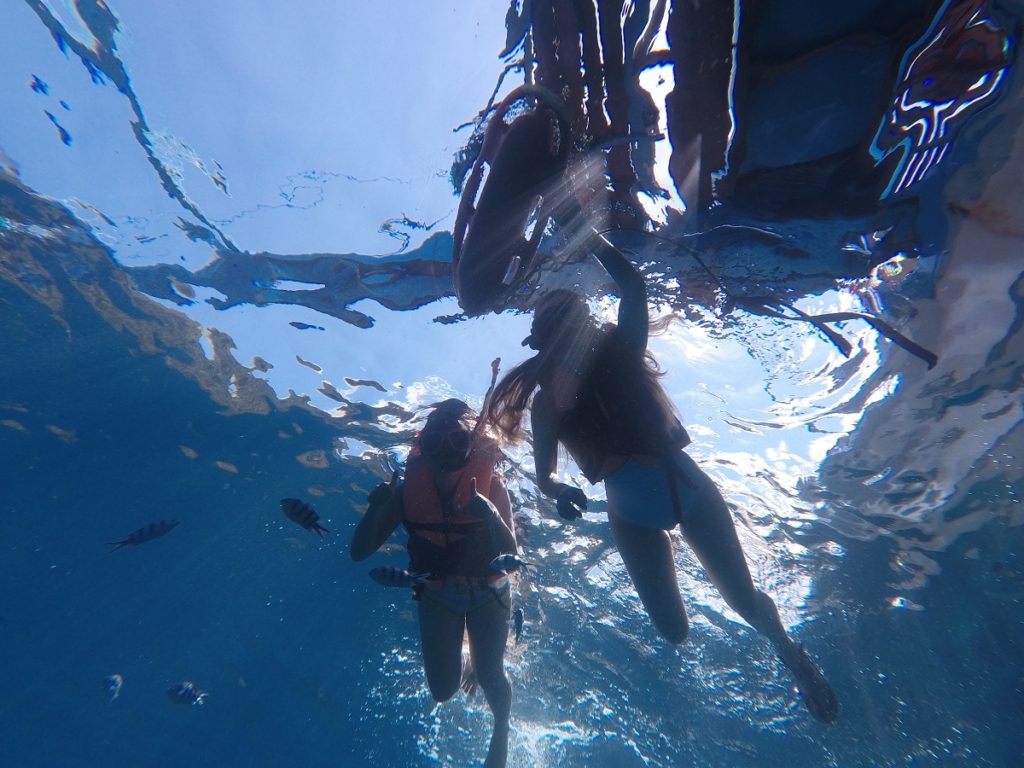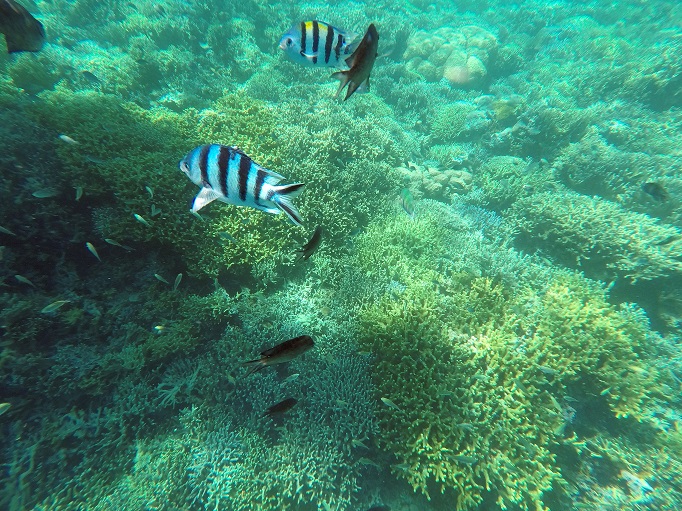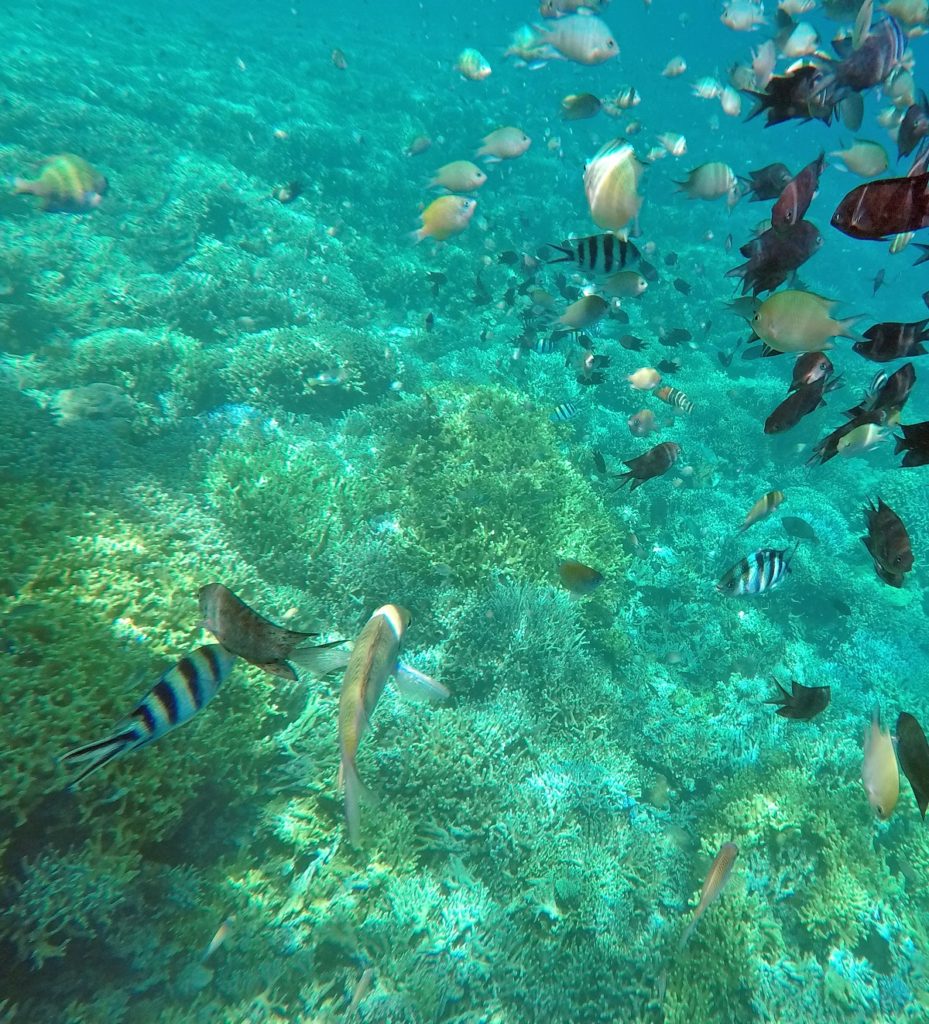 ---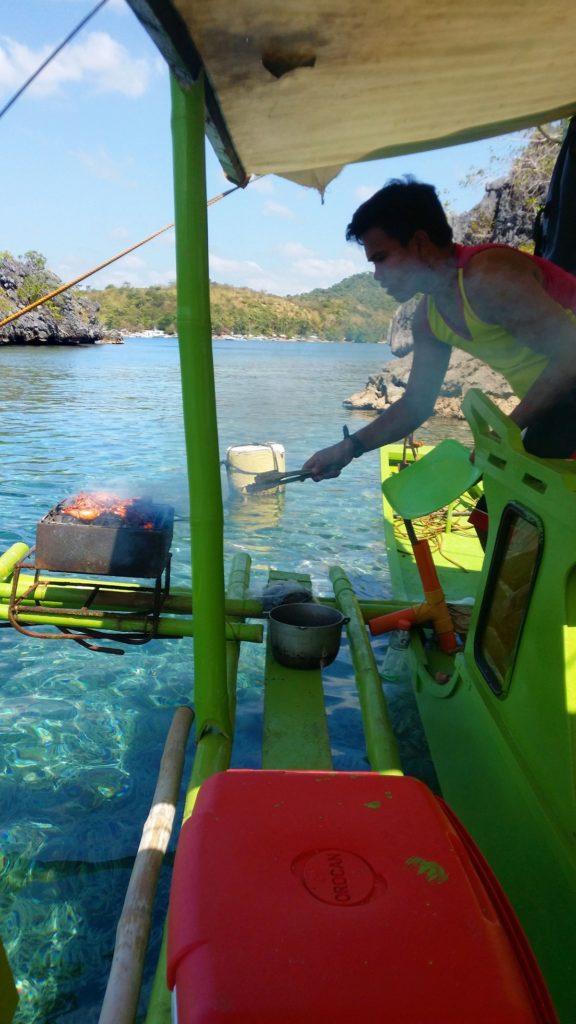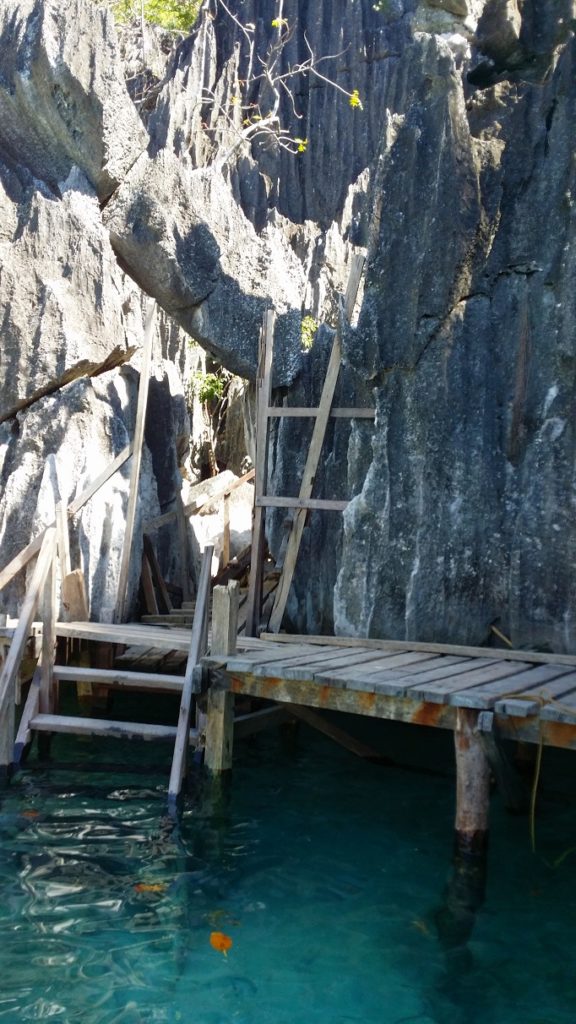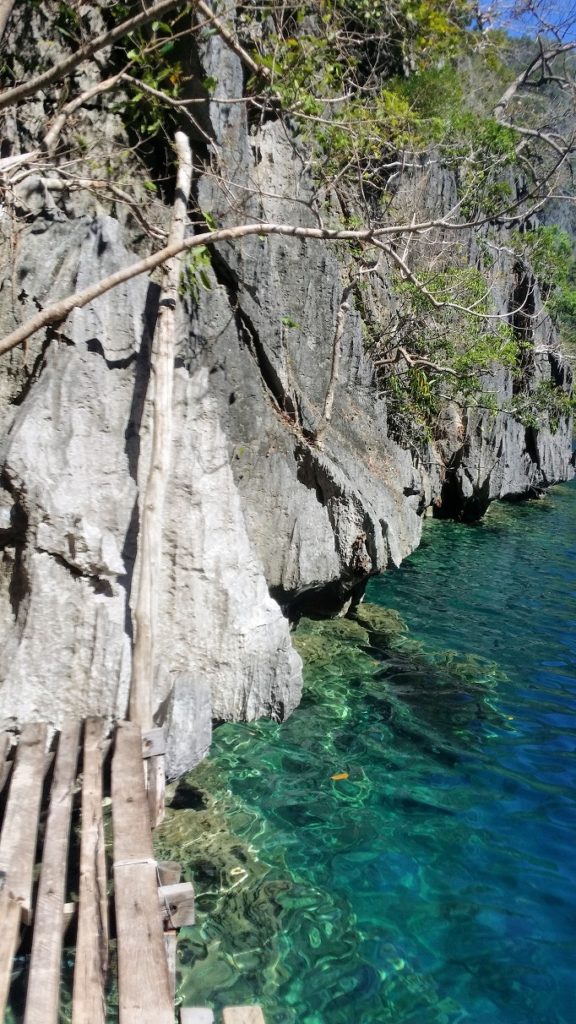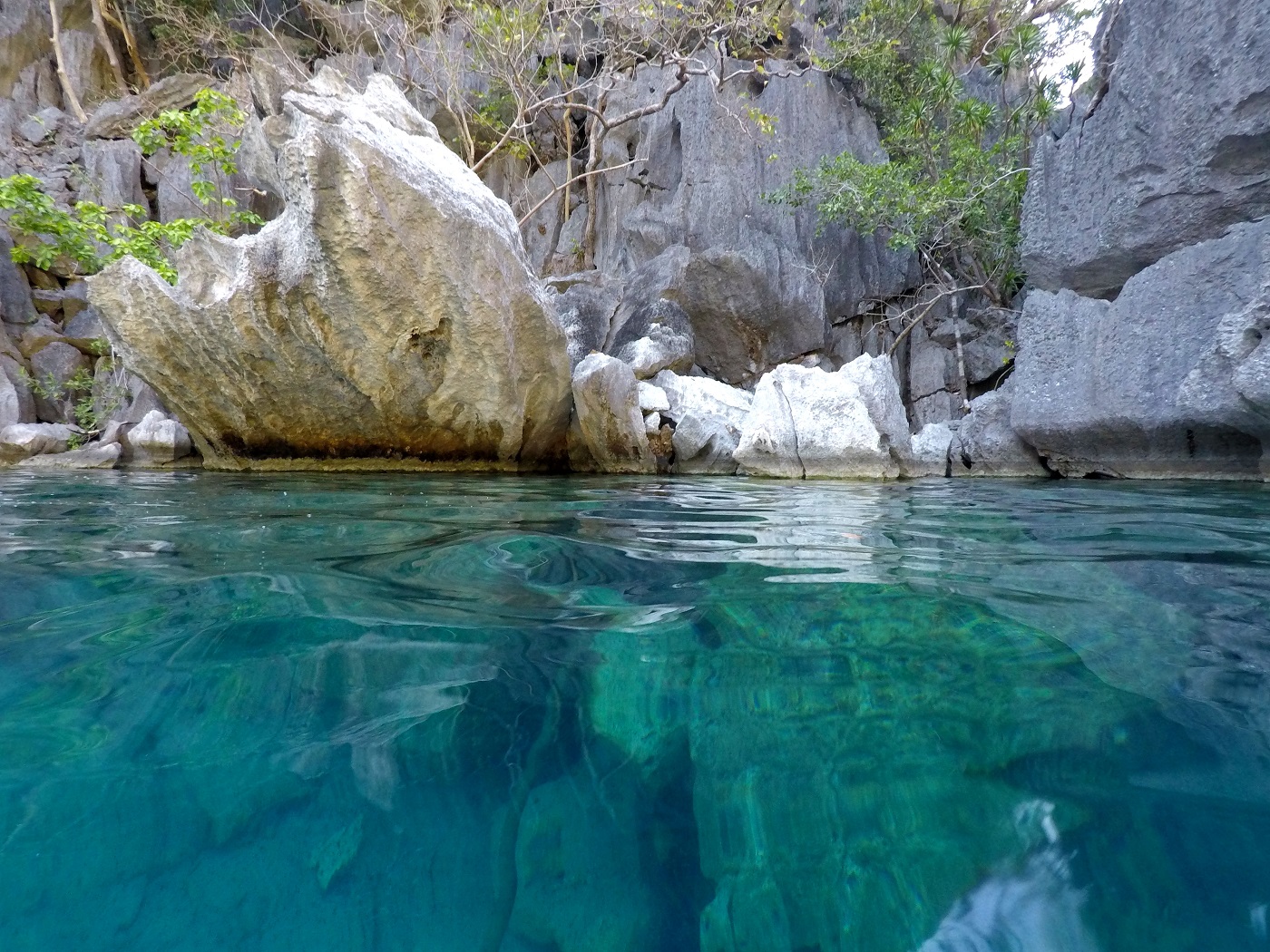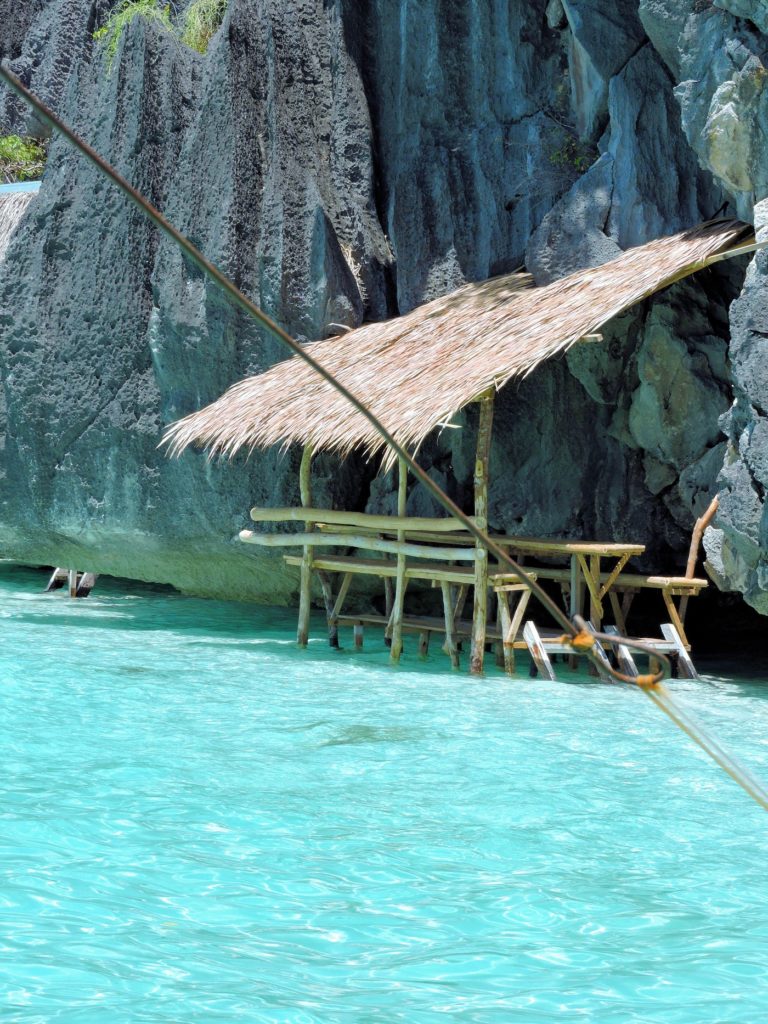 From the moment I stepped off the airplane in Coron I found myself letting go of any desire or need to control anything and just going with the flow. As did, it appeared, everyone I encountered and all the new friends I made on my tours. We all seemed to be under the same magical spell.
Island Hopping Paradise ~ Coron, Philippines
Coron
Philippines